The Southland Times -5 July 2019:-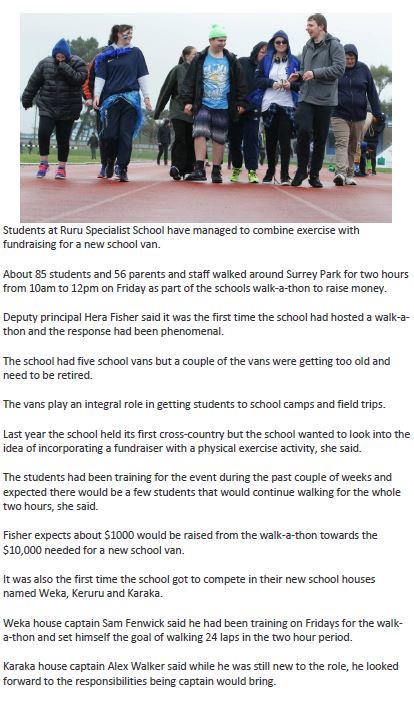 The Southland Times -30 April 2018:-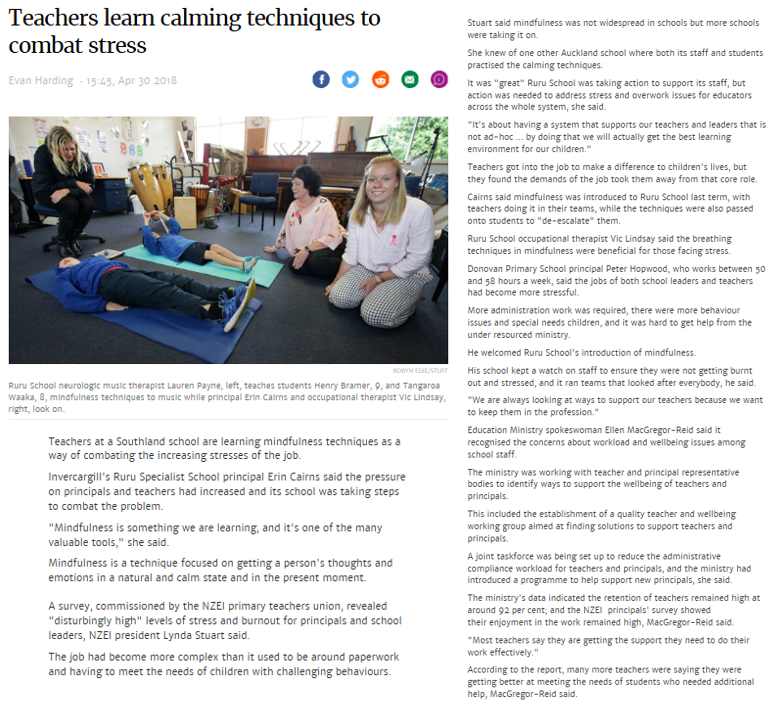 The Southland Times -9 December 2016:-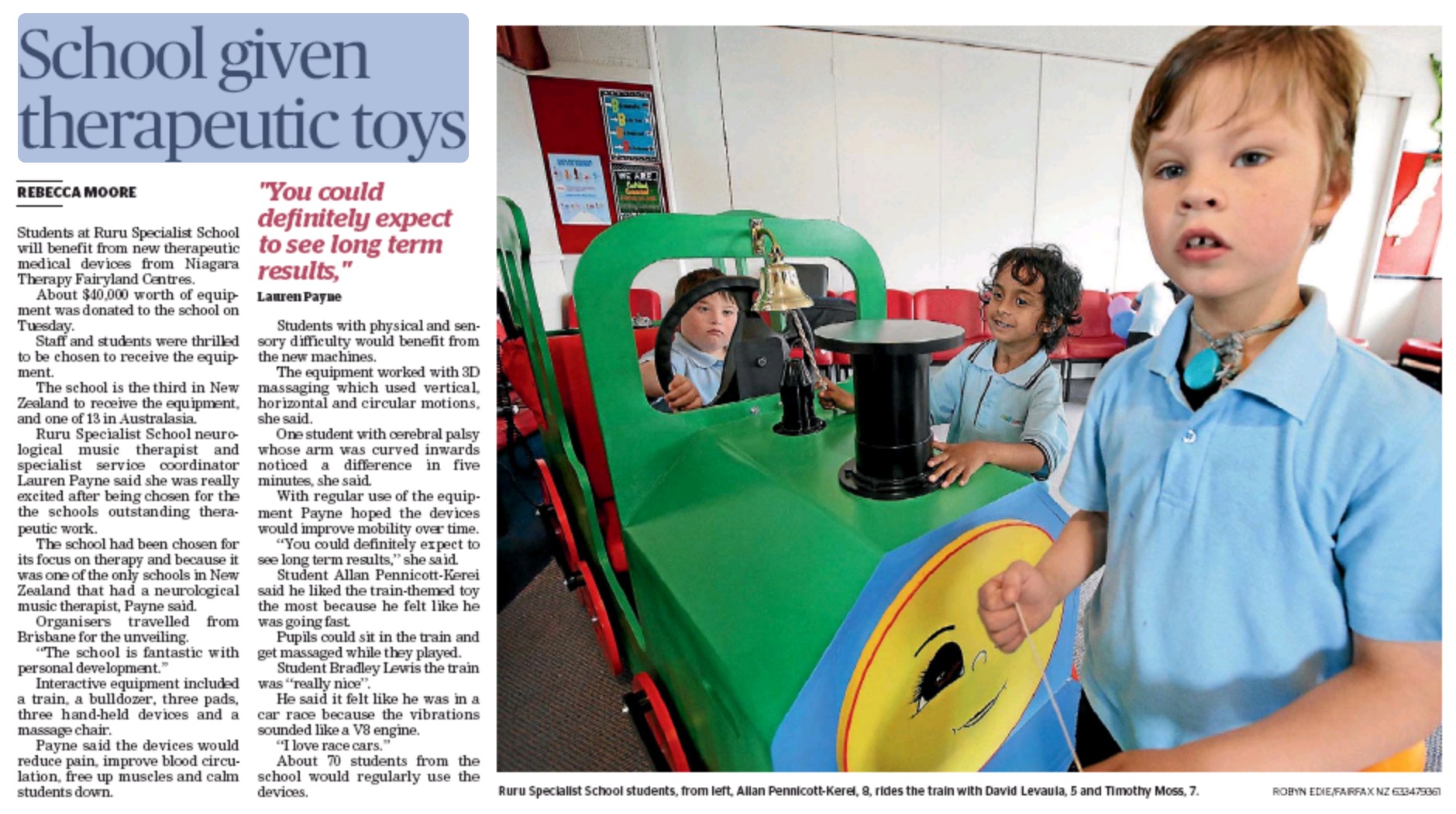 The Southland Times -8 March 2016:-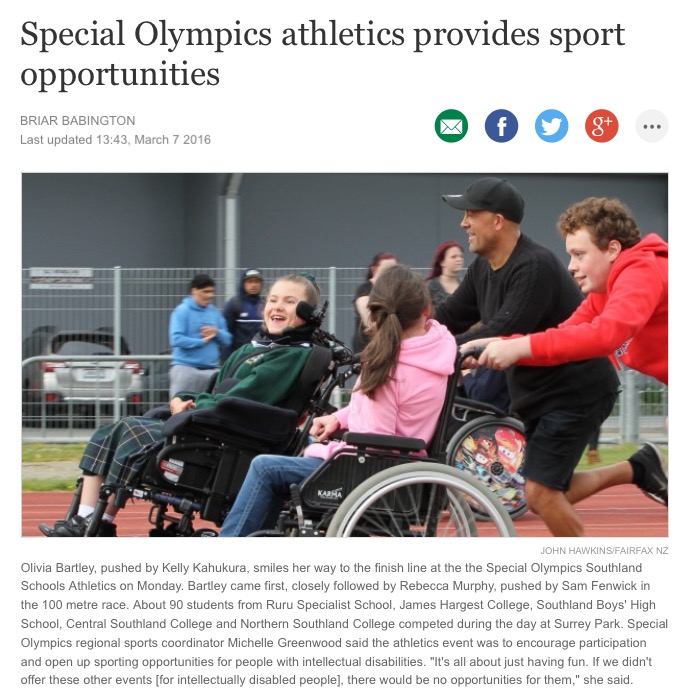 The Invercargill Eye -3 March 2016:-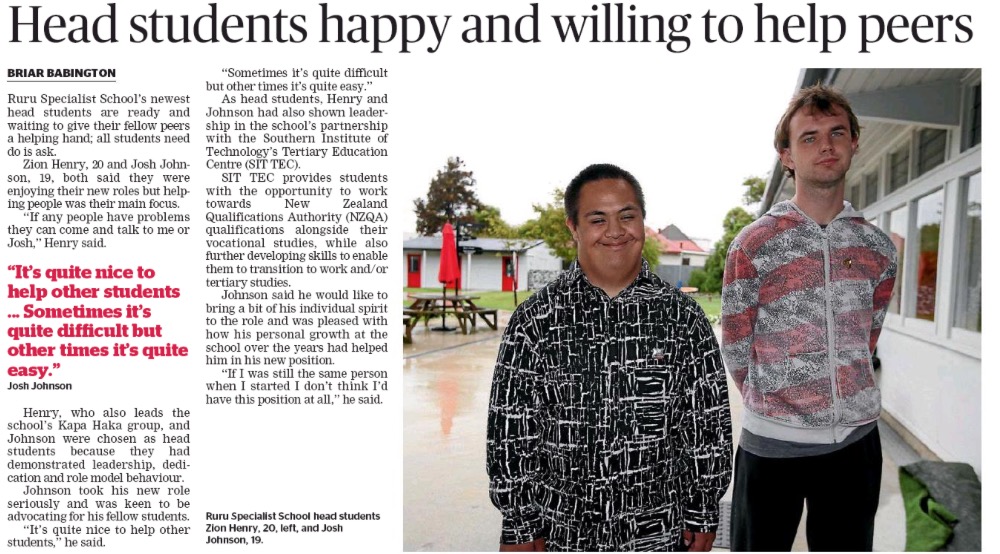 The Southland Times - 26 February 2016:-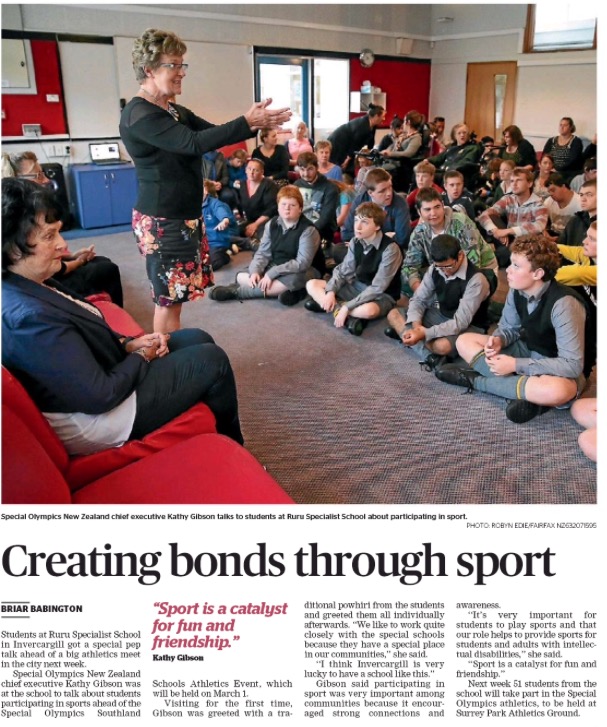 The Southland Times - 29 October 2015:-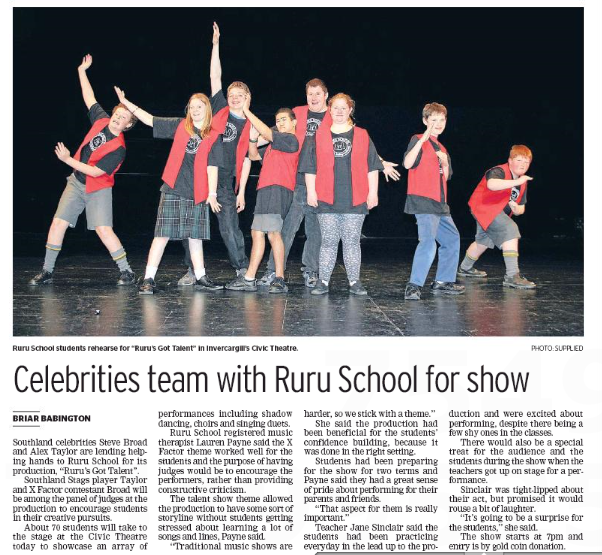 The Southland Times - 14 September 2015:-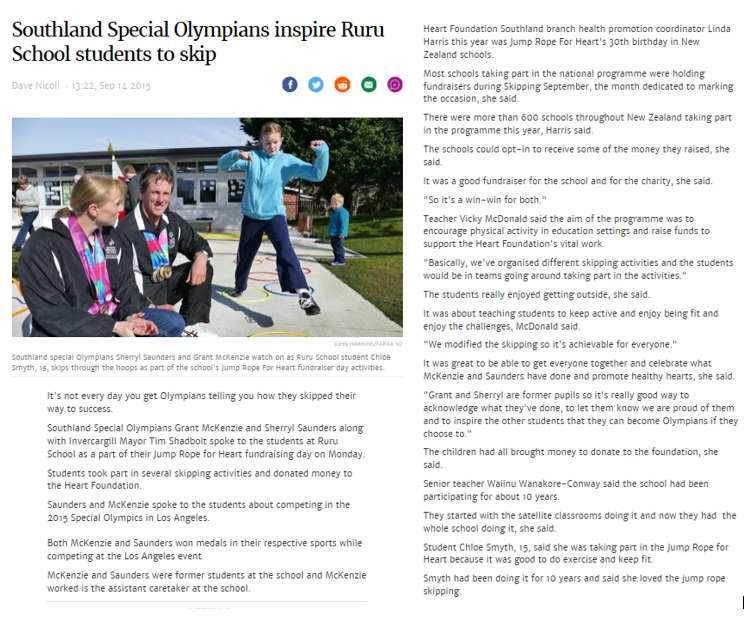 The Invercargill Eye - 3 September 2015:-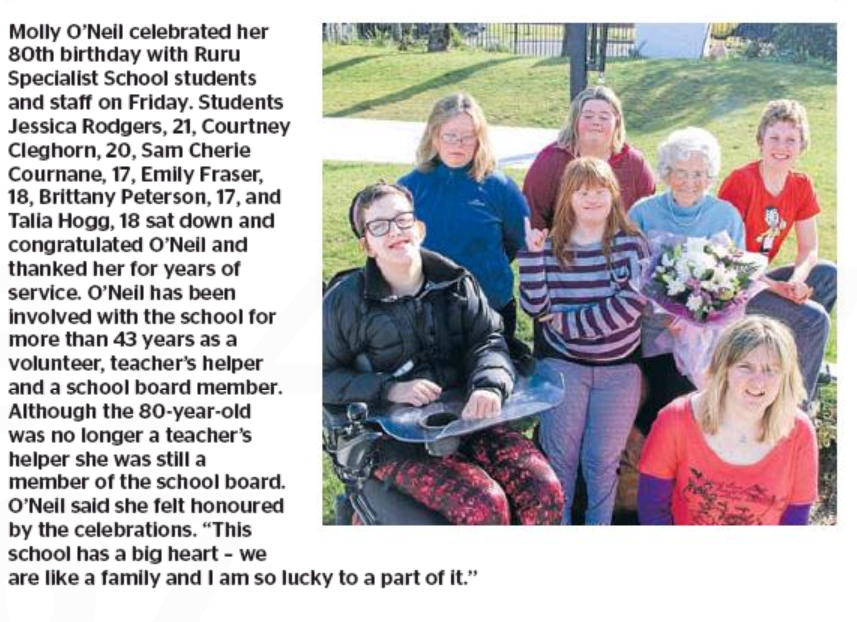 The Southland Times - 6 August 2015:-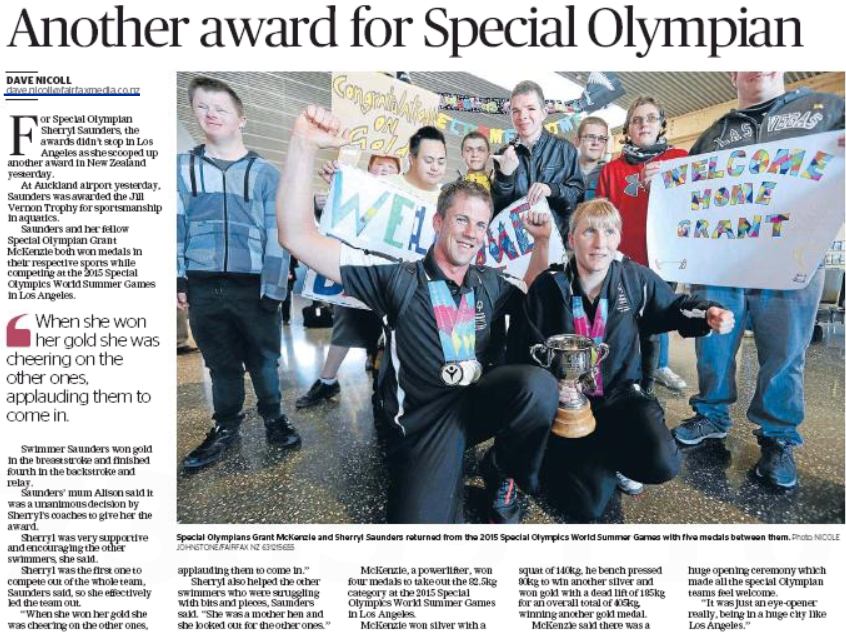 The Invercargill Eye - 26 February 2015:-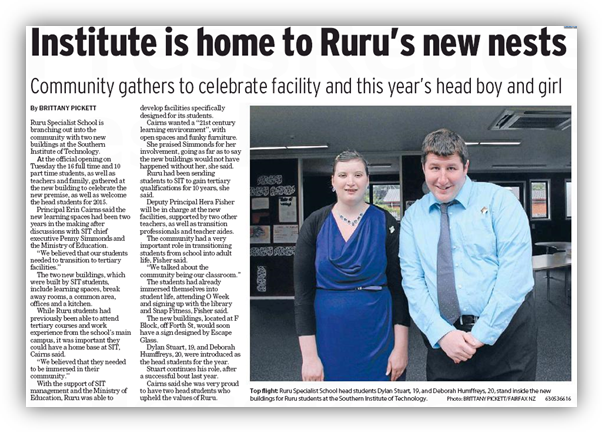 The Southland Times - 11 December 2014:-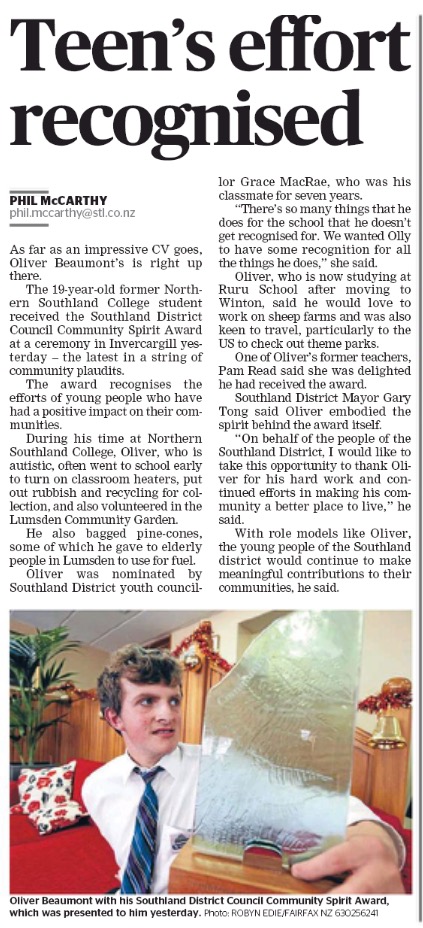 The Invercargill Eye - 30 October 2014:-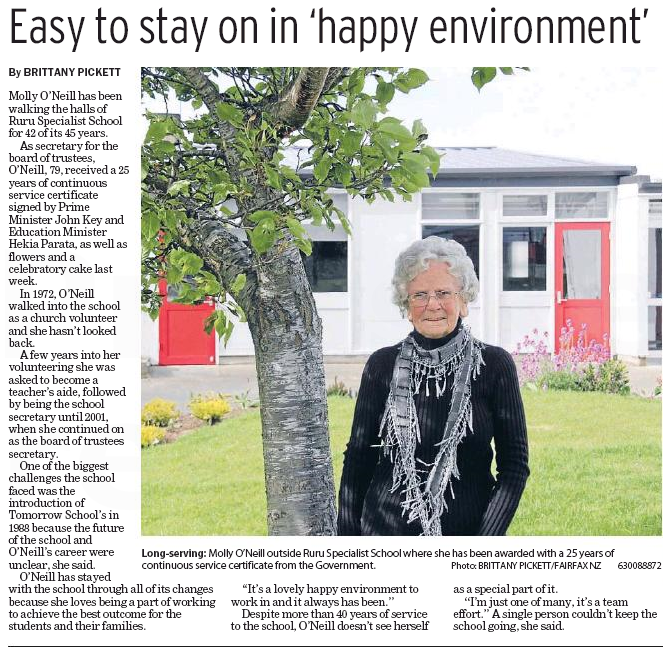 The Southland Times - 18 September 2014:-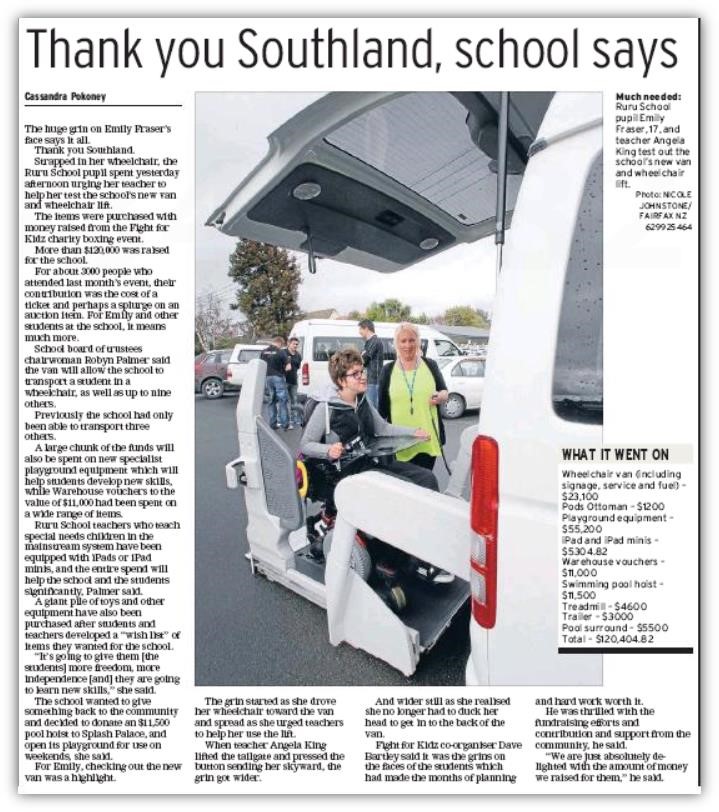 The Southland Times - 24 June 2014:-
The Invercargill Eye - 19 June 2014:-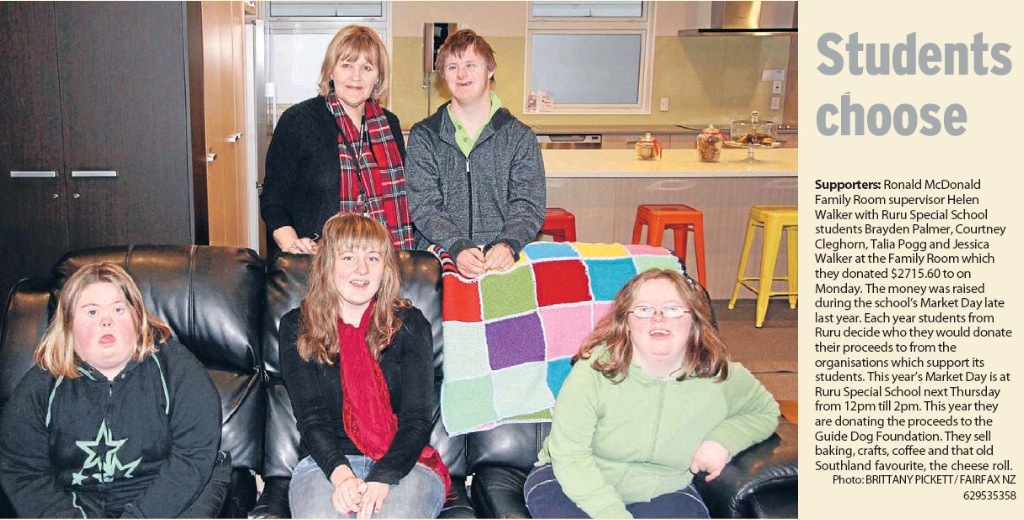 The Southland Times - 23 May 2014:-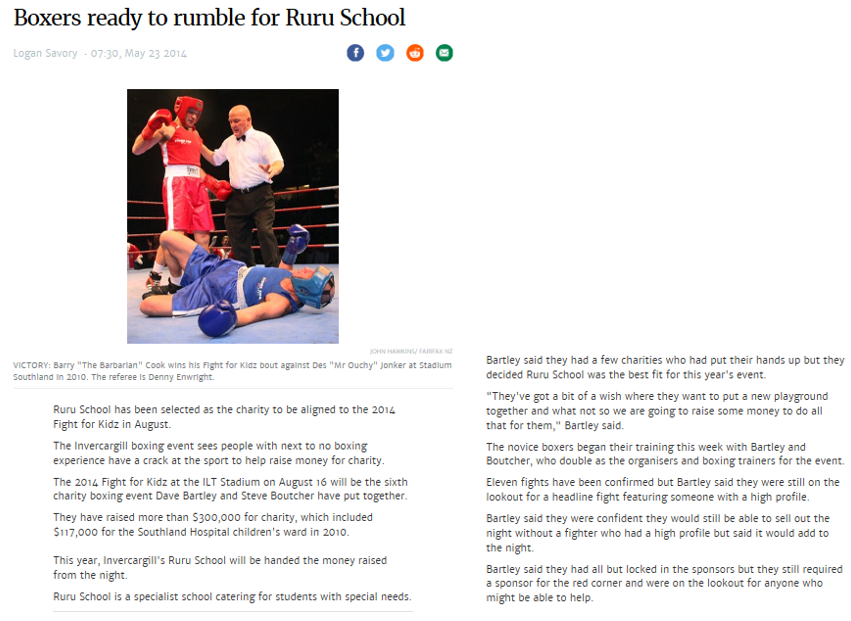 The Invercargill Eye - 22 May 2014:-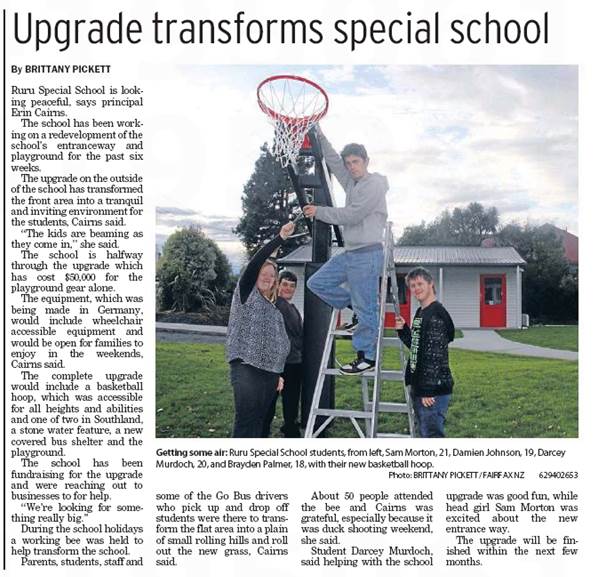 The Southland Times - 15 April 2014:-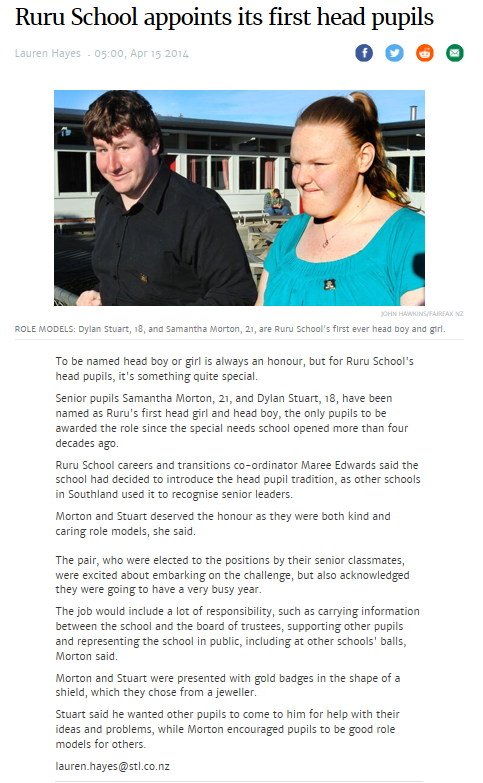 The Invercargill Eye - 27 September 2013:-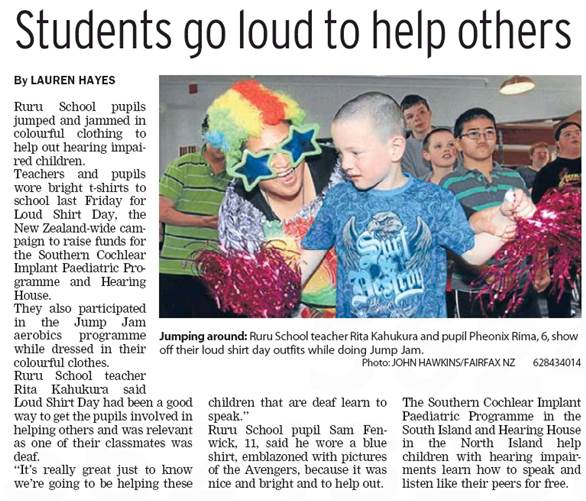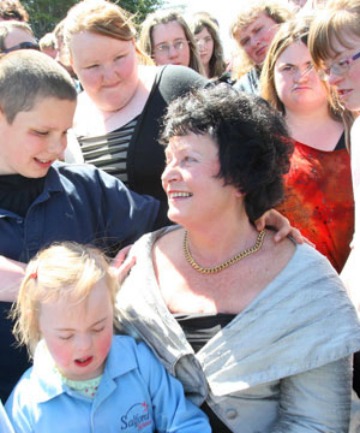 New Zealand NEiTA National Awards

Article in The Southland Times 30 October 2012
Photo: NICOLE GOURLEY/FAIRFAX NZ 627258303
Prized principal: Ruru Specialist School principal Erin Cairns with students yesterday, after receiving her Cognition Education Excellence in Leadership award.
Ruru Specialist School principal Erin Cairns was presented the National Excellence in Teaching Awards Foundation's Cognition Education Excellence in Leadership award at a special assembly yesterday, as well as a $2500 professional development grant.

Mrs Cairns said she was humbled by the award and thanked her family and her Ruru family for their support.

''It is awesome being your principal. You, the students, are the most important people here.'' Mrs Cairns will use the grant to attend next year's Assistive Technology Industry Association conference in the United States, where she will learn more about how technology can benefit children with special education needs.

''Our aim is for all our students to have their own iPad because we think it is a very powerful tool for education,'' she said.

Tools such as iPads would help the students with communication skills, cause and effect, interaction, and numeracy and literacy. ''It is learning in a fun way.'' Apps could help students with visual impairments or on the autism spectrum, she said, and others that would benefit life skills, which could be used daily even after they left school.

''It is the way of the future, it is 21st century learning.''

The school was raising funds to buy iPads for all its 71 students, aged 5 to 21.

The award ceremony at school yesterday included a powhiri as well as a waiata and haka performed by students.

Colleague Vicky Fox said Mrs Cairns' leadership of Ruru had been strong, inspirational and essential to the school's survival.

Cognition Education representative Dr Ian Hall said these awards were rare, with 617 people nominated this year.

''These awards recognise leaders who have embraced the challenge of their job and embraced the opportunities for change.''

Student representative Sam Morton said Mrs Cairns was caring, fun, a hard worker and a dedicated principal.

''She has pushed me to be the best I can be and is always available to help or just for a chat,'' she said. ''Well done, Mrs Cairns, we are so proud of you.''


New Zealand NEiTA Regional Awards
Over the past 17 years, New Zealanders have acknowledged and celebrated excellent teaching through the New Zealand Excellence in Teaching Awards (NEiTA). During that time, the NEiTA Awards have evolved to become an important element of the New Zealand school year.

In 2006 a new category was included – the Cognition Leadership Awards. These recognise the importance of strong leadership in the teaching profession, and the impact it has on the success of pupils and schools.

The NEiTA Regional Awards for 2012 were presented in May by Education Minister, Hon Hekia Parika.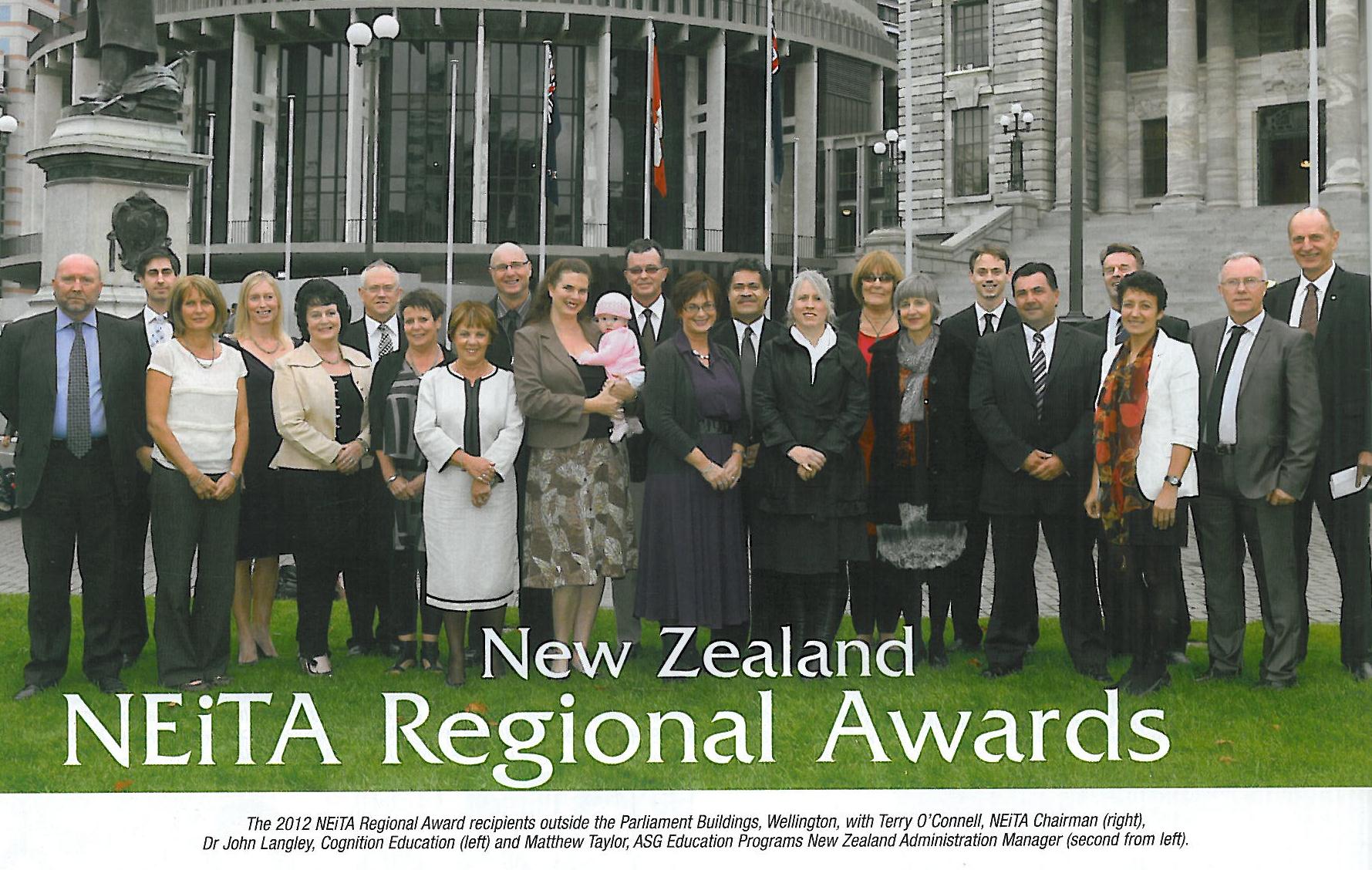 The 2012 NEiTA Regional Award recipients outside the Parliament Buildings, Wellington, with Erin Cairns - Ruru Specialist School Principal (fifth from left).
Article in Christchurch Press - May 2012:-
Article in Southland Times - May 2012:-
Article in Southland Express - May 2012:-

The Southland Times - 11 April 2011:-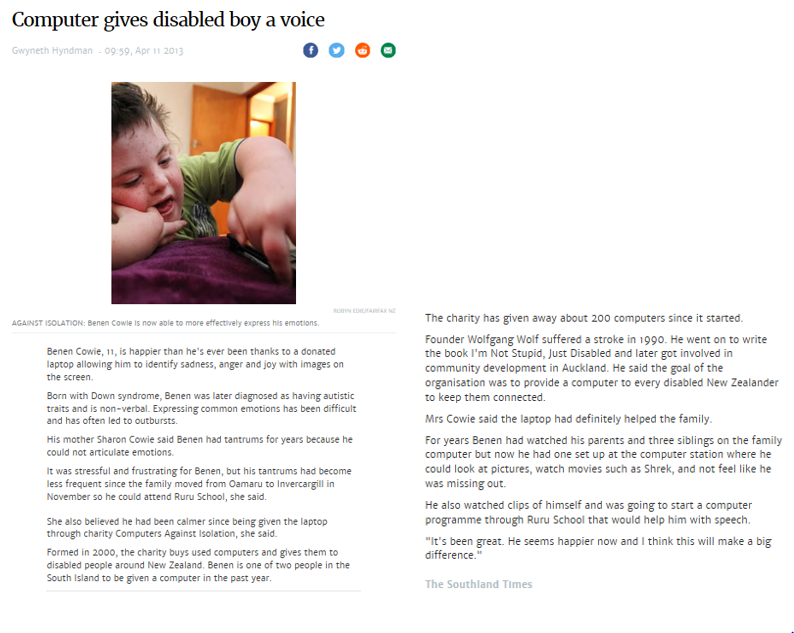 The Southland Times - 28 June 2011:-